About A.J. Mahari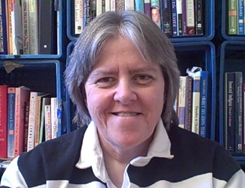 A.J. Mahari is a woman living in Ontario, Canada. She is a professional Counselor writer and is also a Life/BPD/Loved Ones Coach. A Mental Health and Self-Improvement Coach, A.J. Mahari has learned the value of getting and staying honest and of facing the pain and anxiety that while they appear to be obstacles are really the catalyst for change that are the harbingers of our sacred journeys. A.J. has become a stronger, wiser, and much more emotionally mature human being as the result of her determined perseverance through her own recovery and personal growth. A.J. seeks to often remind, as she herself says, "We must find a way to welcome in the pain and embrace it while radically accepting it. It is only from a willing attitude that we can remain open to the lessons that our pain comes to teach us. If you continue to protect yourself from your pain - the heart of the journey that is your recovery awaiting your nurture - you cannot learn the lessons that you need in order to attain the personal growth required to make positive and lasting changes in your life."
A.J. Mahari has the voice of a consumer expert along with her education, whose knowledge comes from first-hand life experience in the trenches of pain and difficult circumstance that require the making of many challenging choices to get well and stay well. A.J. has left the trenches of mental illness behind and has climbed the many mountains of her previously unresolved past in order to recover from BPD, among other things while learning to thrive in her life as someone with Asperger's Syndrome.
According to A.J., "Life presents us with infinite opportunity. Possibility that can only be realized, grasped, and understood within the rich and complex nature of all in life that is truly paradoxical. The greatest challenge to those with BPD and/or other mental health issues is the finding of the paradoxical wonder that exists in their lives. It is about slowly undoing all of one's polarizing pain and accompanying patterns of negative thinking, feeling, perceiving, acting, and reacting. That's the point at which what has been mental illness can become transformed into mental health."
A.J. Mahari has a prolific presence on the web and has had so for over 15 years. She has written numerous articles, blog posts, and has a forum on this site as well as her BPD Inside Out Podcast - all of which, like her YouTube Videos are available to you for free. A.J. Mahari has written and published, (and in the case of her audio programs, also narrated them) 20+ Ebooks and 35+ Audio Programs
A.J. Mahari, a woman who has recovered from Borderline Personality Disorder, in 1995, sexual abuse, and who has transformed herself from codependent enmeshed ways of toxic relating to healthy relating, among other things, offers her services as a Life Coach, BPD/Mental Health and Self Improvement Coach at very reasonable rates. A.J. also has a Life Coach Blog on the above site that focuses on various subjects often of concern to clients she coaches. A.J. Mahari has 20 years experience in a few niche areas of Coaching and is especially an expert BPD Coach who works with people with BPD and Loved Ones of BPD.
Phoenix Rising Life Coaching with A.J. Mahari
Last up-dated January 22, 2014